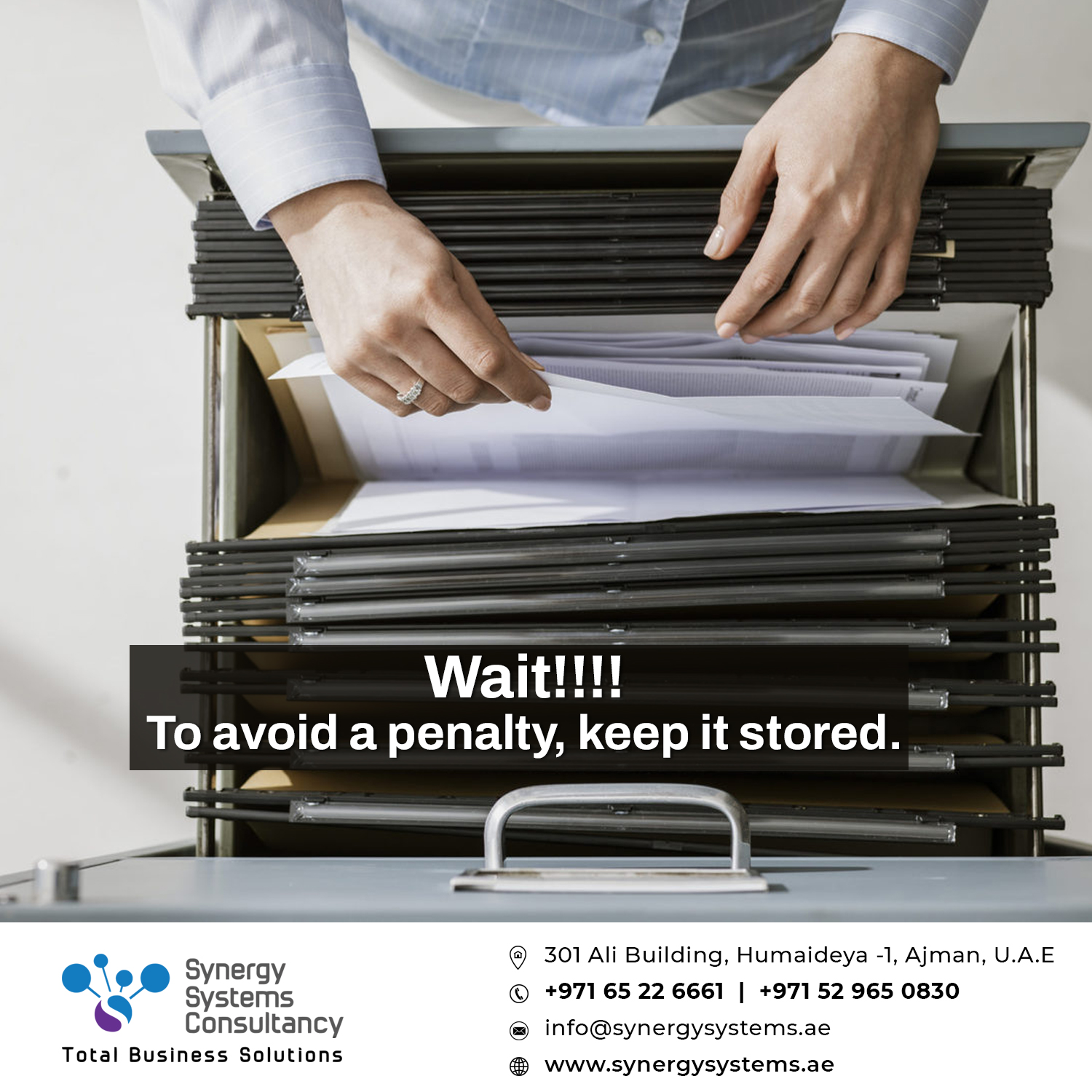 WHAT YOU MUST KNOW ABOUT RECORD-KEEPING OF CUSTOMER IDENTITY AND TRANSACTIONS?

According to Article 24 of Cabinet Decision No. (10) of 2019, Financial Institutions (FI) and Designated Non-Finance Businesses & Professions (DNFBPs) must keep proper records to ensure compliance with Anti-Money Laundering and Combating Financing of Terrorism regulations (AML-CFT).
The AML-CFT records must be maintained for at least five years after the transaction is completed or the business connection with the Customer is terminated. Failure to comply with the rules will result in severe penalties.
*Type of Records to be Maintained*
• Information about the Customer
• Records of Transaction
• reports of Annual MLRO(Money Laundering Reporting Officer )
• External & internal suspicion reports
• records of Investigation
• Information not yet processed
• Actions are taken following request from an authority
• AML training registers
*How can you keep track of your customers' identities and transaction records?*
The record-keeping procedure is determined by local and international regulatory standards. The following are some common ways of record-keeping:
• Keep the original documents
• Maintain photocopies of original documents
• Keep scanned copies of documents
• Store the documents in electronic form
• Keep a copy on the microfiche
*Do you require help in ensuring compliance?*